Vigezzina-Centovalli Railway improves passenger experience with a digital approach to communication
Passengera supports Vigezzina-Centovalli Railway with the digitization of their vehicles with WiFi, multi-language audioguides, POI and more - to create a passenger digital experience that compliments the scenic Alpine landscape of their touristic trains.
About Vigezzina-Centovalli Railway
Since 2018 Passengera have been supporting Vigezzina-Centovalli Railway in upgrading their services to passengers by approaching digitisation of their vehicles on a railroad that dates back to 1923.
Defined as a masterpiece of engineering, for the way the narrow-gauge railway merges harmoniously with the unique Alpine countryside, Vigezzina-Centovalli Railway trains travel across 52 km of route, 2 nations, 83 bridges and 31 tunnels in just under two hours. The journey has been chosen as one of Europe's top 10 scenic train routes by Lonely Planet.
For Vigezzina-Centovalli, enhancing passenger experience means abandoning obsolete passenger information material and adopting a digital approach to communication and entertainment.
The challenges of a scenic landscape
The scenic Alpine landscape represents a challenge in terms of designing a solution capable of running seamlessly on a complex track and in demanding conditions. The goal is to be handling border crossing, while also improving accessibility to information and entertainment to tourists from all over the world.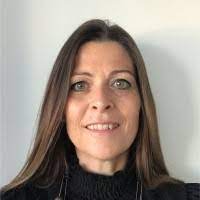 ''Passengera supported us throughout the project with strong
         commitment and great care for our needs.''
         Monica Brancato, Head of Marketing at Vigezzina-Centovalli
The Solution
Passengera provides the client with a Connectivity Solution and Information & Engagement portal run on Passengera's Management and Monitoring Suite: from designing a WiFi and antenna solution to retrofit in older trains, to multiple sims for Internet connectivity among countries, audio guides in multiple languages, POI and BYOD PIS on passengers' devices.
Connectivity Solution – For Vigezzina-Centovalli Railway was selected Passengera Gateway (G7), an all-in-one solution that would satisfy client's requirements despite the limitations of dated vehicles. The focus was on supplying a unified solution for both types of trains and to install as less hardware as possible. Passengera G7 is capable of providing connectivity to the internet and integrated WiFi access point. It hosts multiple sim cards for roaming across borders and ensures availability to Internet connectivity.
Information & Entertainment Solution – Passengera G7 also hosts an infotainment platform available to passengers from their own devices (BYOD). Passengers can enjoy an interactive travel guide – a map of the train route with a notification of the POI (Point of Interest) – in the language of their choice. A multi-language audio travel guide is played through passengers' own headphones, for them to have the chance to admire the landscape while gathering all desired information, without being interrupted by announcements via loudspeakers.
With Passengera's Infotainment platform, Vigezzina-Centovalli Railway  is able to eliminate all printed material, and save valuable time and costs of printing and supplying marketing material to each car of the vehicles. Passengers of Vigezzina-Centovalli Railway route also gather tips on various activities to perform in each station, an overview of their trip and a Real Time Information (RTI) with estimated time of arrival, actual information regarding stops, delays and onboard safety protocols (of particular importance during a pandemic), capable to be dynamically updated in a matter of seconds. 
Management & Monitoring Suite – A centrally managed system allows Vigezzina-Centovalli Railway to have a unified solution where audio guides, prospective promotional services or important announcements can be updated automatically on singular trains or on all of them at once – all from one place. Passengera's central Management and Monitoring Suite allows the client to have a clear overview of various data analytics, specifically data on usage of the system – with statistics and reports, that allow them to gather new, valuable information on their demographic to create tailored marketing strategies and improve their solution. 
Results
Passengera has shown to be effective to satisfy the clients' requirements and allow Vigezzina-Centovalli Railway to improve the level of their service and their overall enhanced tourist passenger experience.
With Passengera's Gateway (G7), Vigezzina-Centovalli Railway trains are now equipped with fast WiFi Connectivity and an interactive multimedia platform to entertain and inform passengers. Management of Communication got simplified and now guarantees the railway company better planning and management of communication and shared content to their passengers.
With this new acquired platform, they can easily get valuable data of their passengers, as well as gathering feedback already onboard with surveys, thus enhancing their passenger experience even further with a tailored marketing strategy.
Get in touch with our team to discover more about Passengera and the Solutions for an enhanced Passenger Experience.